S-Leap training for better sleep
Small steps towards big changes
Do you sleep badly, can't fall asleep, do you wake up often?
At night, after going to bed, do you have difficulty going to sleep? Do you toss and turn a lot, wake up several times at night and can't get back to sleep? Have you been diagnosed with insomnia?
Is that why you are tired, grumpy, impatient during the day and don't perform well at work? If the above problems are familiar, then read on! With the help of the S-Leap sleep improvement training, you will experience a noticeable change in a few weeks!
Learn more about S-Leap training
S-Leap is a unique training that, in addition to explaining the basics of modern sleep medicine, helps participants to:
Monitor their sleep
Recognize the areas on which they can have an impact
Learn exercises that can effectively manage their difficulties falling asleep and improve their sleep quality.
One of the most important advantages of S-Leap training is that it is not held online, but in person, in groups. In this way, a real relationship develops between the trainers and the participants, and the training is proven to be more effective thanks to the experience of togetherness.
The benefits of face-to-face, group training
| | | | |
| --- | --- | --- | --- |
|   | Face-to-face, group training | Online tréning | Individual coaching |
| Personal contact with the trainer | | | |
| A real sense of belonging | | | |
| Participants motivate each other | | | |
| The power of community | | | |
| Mutual support between participants | | | |
Who do we recommend the training to?
The S-Leap training was developed primarily for those who want to improve the quality of their sleep. Insomnia, also known as difficulty falling asleep or frequent awakenings, can be treated very well with various stress management methods and behavioral therapy training.
The S-Leap training consists of several pillars and imparts knowledge and teaches exercises that can achieve serious results in a short time. The training helps participants to make it easier to fall asleep, reduce the number of night awakenings, and generally improve sleep and general well-being by changing their habits and developing new habits. Based on the feedback from our patients, we can confidently say that thanks to the S-Leap training, you too will experience significant changes in your quality of life:
You can finally put an end to sleepless nights; constant tossing and turning is replaced by pleasant, relaxing sleep.
You will wake up fresh in the morning, the circles under your eyes will disappear.
You will be much more confident, more energetic and feel better in your own skin.
Your work performance will improve, you will perform the tasks assigned to you more efficiently and productively.
Your radiance will be different: you will be more relaxed and smile, and others will certainly notice this change in you.
Structure of the training
The 4 training sessions are organised for 10-14 participants. Each session lasts 120 minutes and is currently held in Budapest. The aim is to provide knowledge that participants can use immediately. Printed and digital training materials are provided so that everything covered in the lectures can be retrieved later. At the first and last session, we will use self reported metrics to measure the change. If necessary, we will be happy to connect you with additional experts (speech therapist or ENT specialist).
The training consists of the following modules:
SLEEPING AND BREATHING (Getting to know each other; explaining the pillars of good sleep, establishing individual motivation, setting goals)
STRESS-FREE DAYS (stress, nervous system, calming techniques, mindfullness)
NUTRITION AND SLEEP (Metabolic syndrome, intestinal transit and the role of chewing in sleep)
ENVIRONMENTAL EFFECTS (The power of community)
Feedback from HR
"We are extremely satisfied with the training. We are happy to recommend it to any company."
/Kaszás Helga, People and Culture Director, Metro Wholesale/
Feedback from participants

"I recommend it to anyone who is not satisfied with their sleep. Satisfactory sleep depends on little things that you wouldn't think about in your everyday life. The course highlights small, non-demanding but very effective techniques."

"The course provided me with comprehensive and easy-to-apply knowledge about sleep. It gives me the confidence that I can do something for a good night's sleep. I have learned a lot and my sleep is already much better."

"I have received a lot of interesting information that confirms my determination to continue on this path. Thank you!"

"It's liberating to know that I can improve my sleep if I pay attention to a few things."

"I learned a lot, I didn't expect it when we started.. I got much more than I was hoping for."
Was extremely satisfied and would recommend to others
Reported definite improvement in sleep
Who will you meet at the training?
Zsuzsanna Fodor
coach, sleep trainer
Zsuzsanna has 10+ years of training experience with coaching background focusing on individual development. She has always been interested in change, the motivation that drives it and the subconscious blocks that prevent people from making decisions.
She received her coaching degree at NeuroLeadership Institute's Brain Based coaching program based on newest neuroscience research data. Zsuzsanna completed her knowledge base with alternative techniques such as the Wingwave technique, NLP coaching and the unique American PSYCH-K method.
With 2000+ hours of training, 200+ hours of coaching, Zsuzsanna has gained considerable experience and will bring this knowledge to the sleep program to work with Gábor to bring about significant lifestyle improvements in the lives of participants.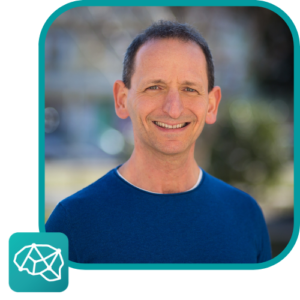 Dr. Hermann Gábor
CEO, sleep trainer
An innovative figure in Hungarian orthodontics, he was the first to use several new technologies in the country in the 2000s. Among others, Invisalign invisible orthodontics, "Soft Power Orthodontics", also known as Damon Technique, was the first user and trainer of orthodontic micro-implants in Hungary, but he was also one of the first to use elements of digital orthodontics.
He lectures nationally and internationally. He has introduced the terms health-oriented orthodontics and craniofacial functional medicine and is a leading representative of this trend, and president of the international IFUNA organization.
He has been practicing sleep dentistry since 2020, is a member of renowned national sleep medicine teams, works with sleep doctors and ENT specialists. In addition to dentistry, sleep, whole body aspects, she also works in the areas of sports performance enhancement and neurological development. In 2019 he developed the health program concept that became the basis for the S-Leap Corporate Sleep Program.
The fee for the training is 95 000 HUF, which includes:
easy-to-learn exercises
community power
Easy-to-use tools
supplementary reading materials
membership of our closed Facebook group
expert support to help you fit all the exercises into your everyday life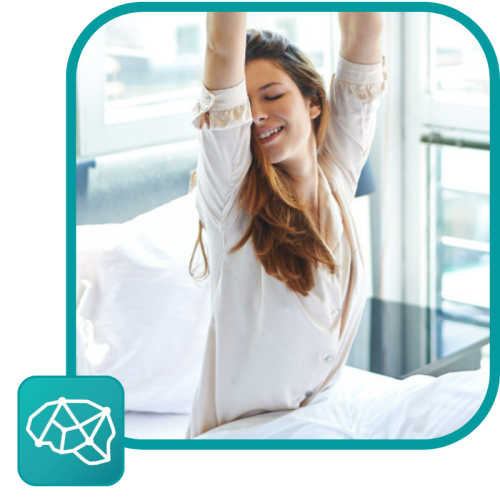 The next beginner training starts on 25 September and will take place on Monday in the evenings:
Occasion:
18.09.2023, 18:00-20:00
09.10.2023, 18:00-20:00
16.10.2023, 18:00-20:00
30.10.2023, 18:00-20:00
Application for initial training
Address: 1036 Budapest, Lajos utca 91. 3.emelet /1.
Phone: +36 30 984 1498
E-mail: sleap@neurotrain.hu