The experts of Neurotrain
Founder of the Neurotrain training center. Dr. Gábor Hermann can be credited with the creation of one of the world's most advanced swallowing, breathing and posture correcting complex training programmes.
Head of the most innovative orthodontic surgery in Hungary, responsible for establishing several procedures in our home country for the first time, inventor of new procedures, international expert of health-centred orthodontics, sleep dentist.
My name is Mariann Csányi (Ancsi), I am a physiotherapist. I graduated in 2015 in Szeged. Since then I have been working and teaching in my profession. Knowledge is very important to me, therefore I constantly study. I have dealt with the human body in different aspects: approaching it from the fascia, the skeletal system, the nervous system, etc.
I have worked both in prevention and rehabilitation. Earlier I had taken part in the accute and chronic treatment of injuries and pains. Currently I contribute my knowledge to the Neurotrain team.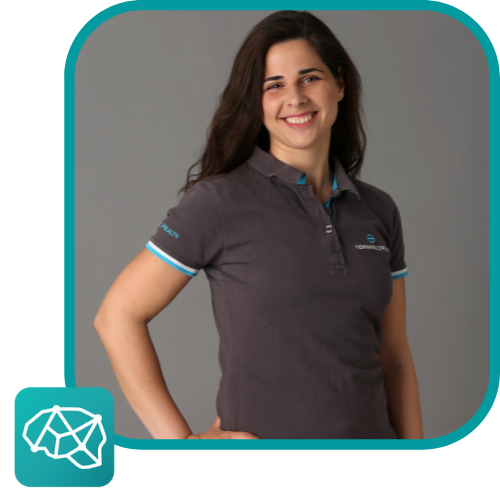 I am Hanna Boglárka Schuszter, logopedist and special needs teacher majoring in logopedia and psychopedagogy. I have graduated from ELTE Bárczi Gusztáv Faculty of Special Needs Education.
I have encountered this field of logopedia for the first time via personal involvement and experinece, this motivated me to further deepen my knowledge I had attained during my studies. I constantly strive to augment and refresh my knowledge with regular retraining courses.
I am Tamás Hermann. I grew up in a family of medical professionals where human health and healing was a constant topic of discussion. All the books of the great schools from the Western to the Far Eastern ones mingled with the illustrated storybooks on our shelves. While my father and younger sister are interested in the healing of the physical body, I am fascinated by the world of the mind and soul. The complexity of the internal world is a special blessing of our human existence.
Before university I received an ICF Coach certification and did courses in Integrative Psychosomaticism, Mindset, Character fixation release and Consulting. I continued my studies in England at the psychology department of the University of Warwick from where I transferred to the psychology course of the Integral Academy in Budapest after one year in 2020. I am intrigued by society steeped in technology, mediation between its generations (I have given lectures on this topic), the relationship between digital and real life, and thus the healing of our habits, inner peace, relationships and their development in modern everyday life.
Surgery hours:
Monday: 09:00-14:00
Tuesday: 09:00-19:00
Wednesday: 09:00-17:00
Thursday: 09:00-19:00
Address: 1036 Budapest, Lajos utca 91. 3rd floor /1.
Phone: +36 1 306 78 46; +36 20 996 7846
E-mail: info@neurotrain.hu